SwissBorg's biggest burn: 3.45 million CHSB!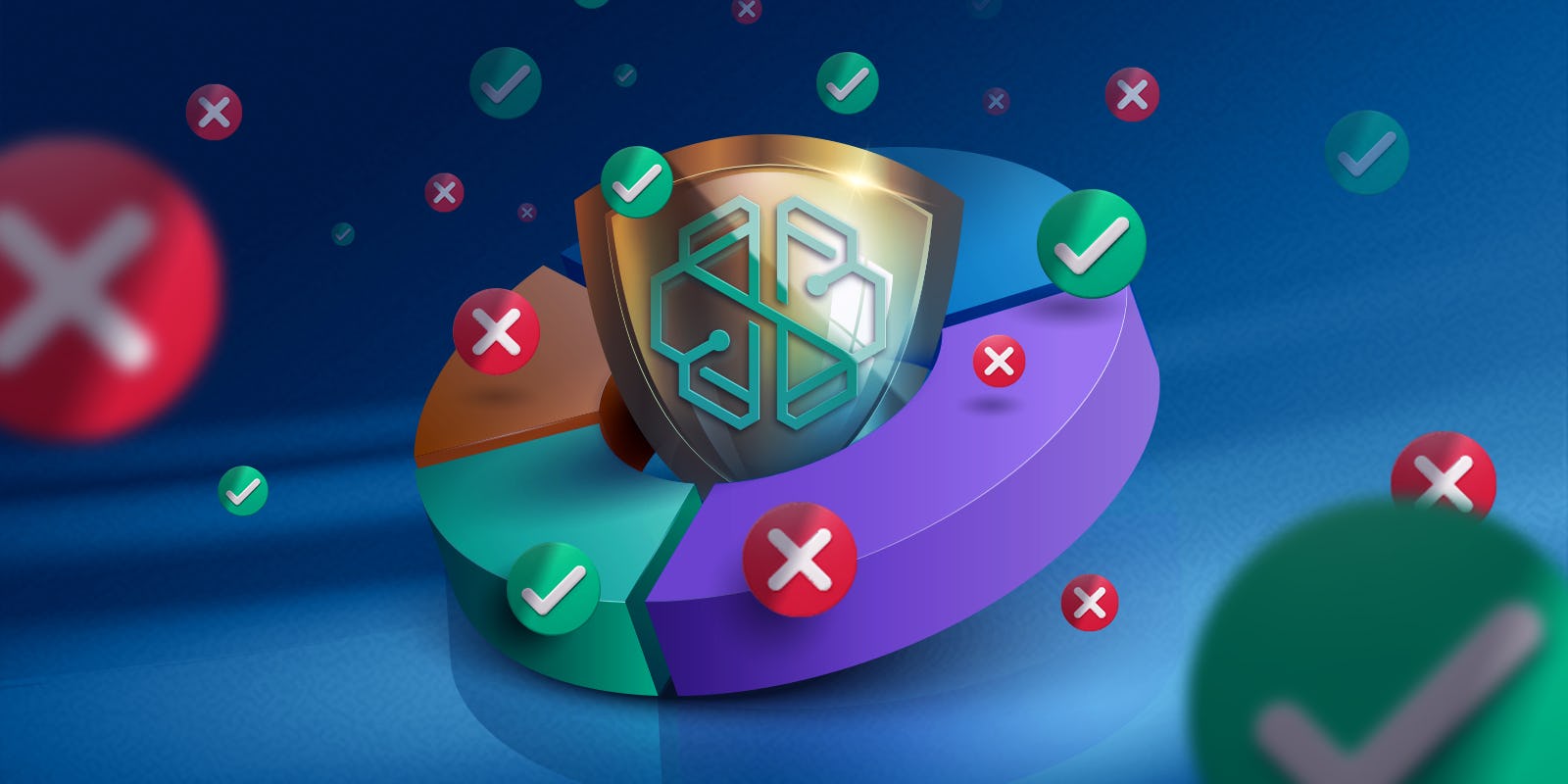 Jacqui Pretty
Chief Marketing Officer
We voted, we burned! Based on the results of our first-ever Protect & Choose vote, SwissBorg will be burning 3.45 million CHSB tokens. 
This is the largest burn in the history of the token - larger than any of CHSB's previous 25 burns, and over 30% of the total number of CHSB that have been burnt to date!
The burn took place on 12th July 2022 and now can be seen on the CHSB metrics page of our website.
Background on our first Protect & Choose
In case you're new to SwissBorg, this is what you missed.
Since the beginning of 2022, SwissBorg has been putting aside 20% of the fees generated from exchanges in the SwissBorg app, converting them to a stablecoin balance and earning a yield. When the price of CHSB was falling against the price of Bitcoin, we used these funds to buy back CHSB on the market.
By the end of June 2022, we had bought back 5.8 million CHSB at an average price of $0.413 per CHSB.
Then, we asked our community of CHSB token holders what we should do with the tokens. We asked these questions:
What percentage of tokens should we burn?

What should we do with any remaining tokens?
For the remaining tokens, holders could choose between the following options:
Offer a bonus airdrop to loyal CHSB Yodlers

Create a community led marketing fund

Fund user research budget
How did they vote? What were the results?
We had 9,821 votes in total, which included:
Genesis votes: 1,612 votes

Generation: 342 votes

Pioneer: 266 votes

Community: 3,894 votes

Explorer: 613 votes

Standard: 2,333 votes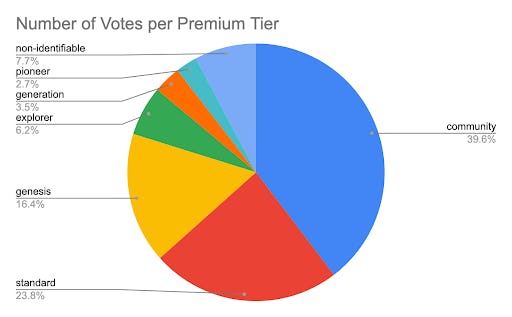 Each of these account levels had a different level of voting power, starting with 1X voting power for standard users, and 6X voting power for Genesis Premium users.
When taking the weight of votes into consideration, Community and Genesis premium users were the most influential, giving 42.2% and 34.9% of the total weighted votes. This is not surprising as these are the longest existing premium tiers.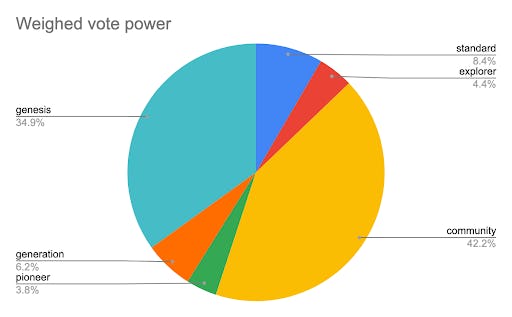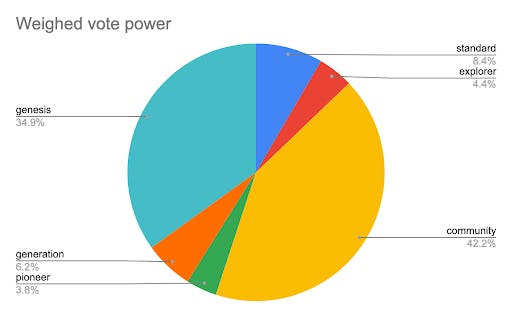 However, users in other premium tiers shouldn't be disappointed, the distribution of the votes was quite even across all tiers. The overall weighted average burn percentage came up to  59.51%, which is a total of 3,451,580 tokens.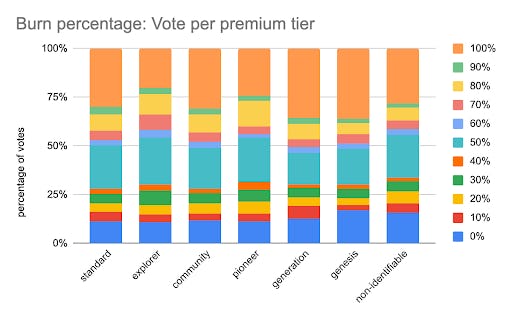 As mentioned earlier, this is the largest burn performed in SwissBorg's history! This is the strongest deflationary measure that SwissBorg has ever taken, which is very powerful at a time when many economies are facing their highest inflation levels in years.
When it came to the options on how we should spend tokens that were not burnt, 69.3% of holders voted for the bonus airdrop, 17.6% voted for the community marketing fund, and 10.6% voted to fund SwissBorg's user research budget, with 2.5% of empty votes. The spread of votes among the three options was once again fairly equal across all account types, so even after considering the weight of the vote,s 69.8% of the total votes were cast for the bonus airdrop.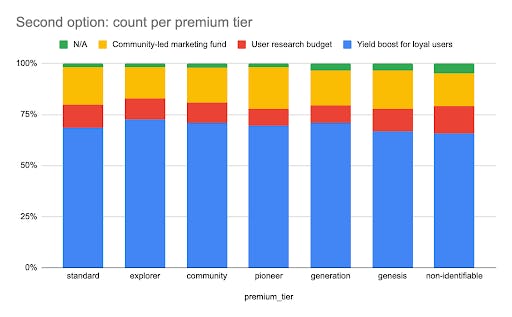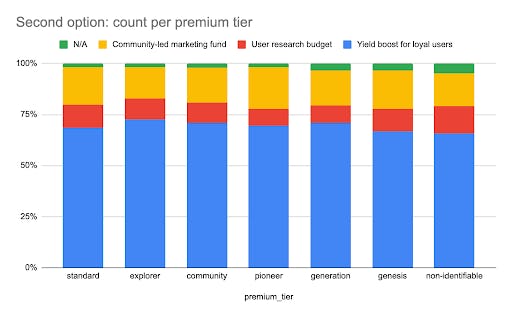 What's next?
By the time you read this article, SwissBorg has already burnt 3.45 million CHSB tokens.
We will also be distributing the remaining 2,348,420 million CHSB as an airdrop for our loyal CHSB yodlers  ( yield+hodl = yodl). 
Who is a loyal CHSB yodler? Those have held more than 1000 CHSB in the CHSB  yield program for the last year without redeeming, selling or withdrawing a single CHSB. EXCEPT for those who redeemed for upgrading Premium memberships or those who redeemed to engage in our Smart Send Tag campaign. 
How many will receive how much? We have  7220 of such users, who will receive 325 CHSB each starting next week.