SwissBorg named Mass Adoption Project of the Year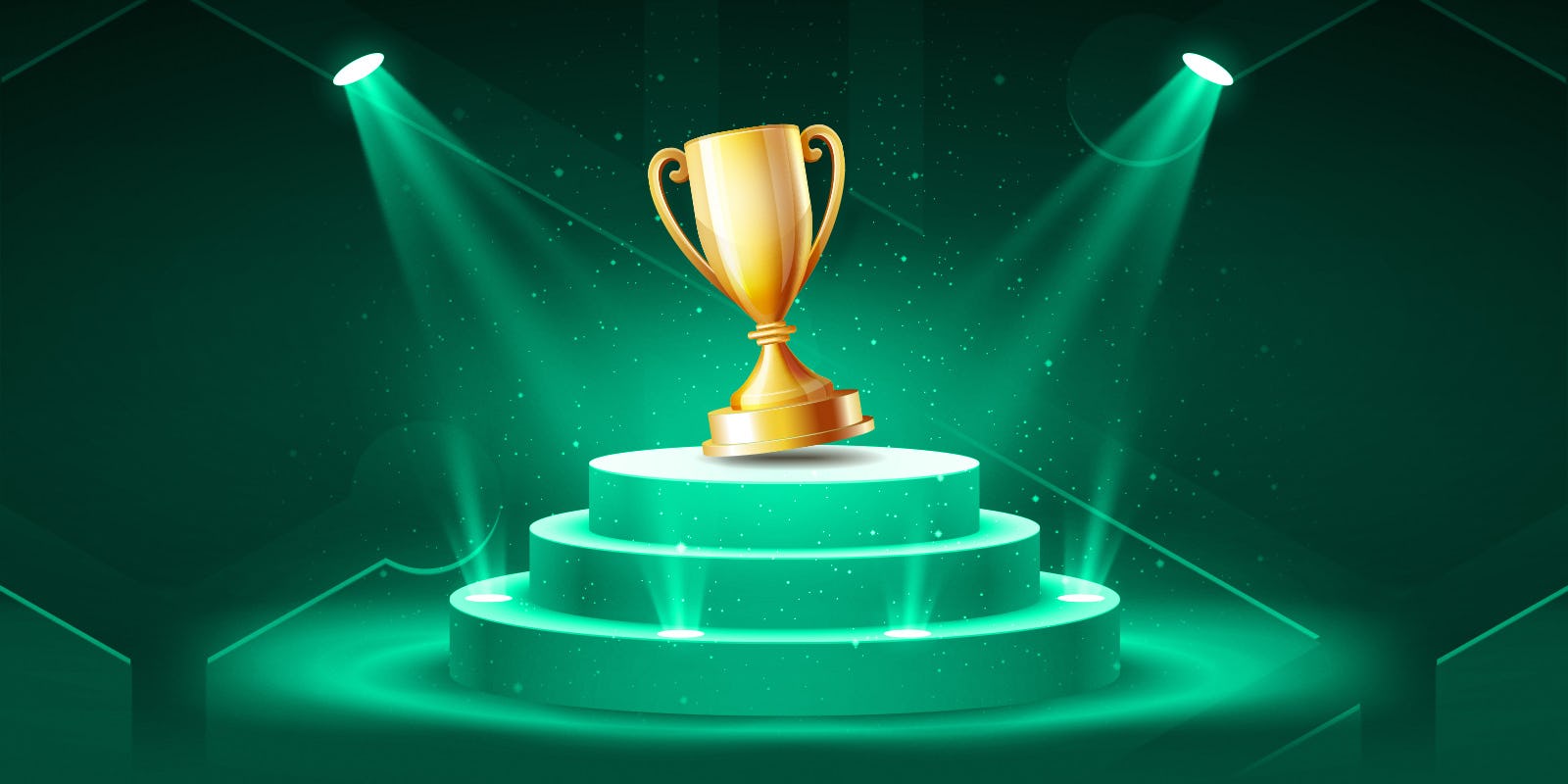 We are thrilled to share that SwissBorg was named Mass Adoption Project of the year at the 2021 AIBC Summit in Dubai! SwissBorg beat five competitors, receiving more than 50% of over 30,000 votes, cementing our position as a blockchain and crypto leader.
The AIBC Summit is a conference that brings together thousands of investors and innovators in Blockchain, Fintech, Artificial Intelligence, Quantum Technology, and Big Data. 
4,500 individuals, including 75 industry startups, organisations and enthusiasts, attended the summit to connect and collaborate with like-minded people. We shared the space with many innovative projects such as the Dubai Blockchain Center, Dexsport, and neurothink.
Every year the AIBC Summit hosts 12 competitions to reward projects and initiatives for their achievements.The awards categories included AI Application of the Year, DeFi Project of the Year, and Mass Adoption Project of the Year among others. 
The competition for Mass Adoption Project of the Year was fierce, with five competitors and a total of 30,289 votes from the public and a panel of judges. We are especially proud that SwissBorg received 16,430 of the votes from our highly engaged community.
We see this award as recognition for how much SwissBorg has achieved since launching the SwissBorg app - a one-stop-shop where investors can buy, sell, hodl and earn a yield on their crypto. In just 15 months, 409,440 have started using our app to manage their crypto wealth, benefiting from our Smart Engine, Smart Yield program, AI-powered asset analysis and advanced Portfolio Analytics. We currently have $1,324,646,919.74 assets under management, with $206,530,000 exchanged within the app on a weekly basis. 
Our achievements are a reflection of the hard work of our 150+ team members and members of our loyal SwissBorg community. Thank you to everyone who voted for us - we've reached this level of growth because of the strength of our community, and we wouldn't be here without you. We are committed to serving you and continuing to work towards our mission of democratising wealth management by making it fair, fun and community-centric for everyone.
Invest in CHSB today with the SwissBorg app!