SwissBorg in 7 Layers: the Future is Us!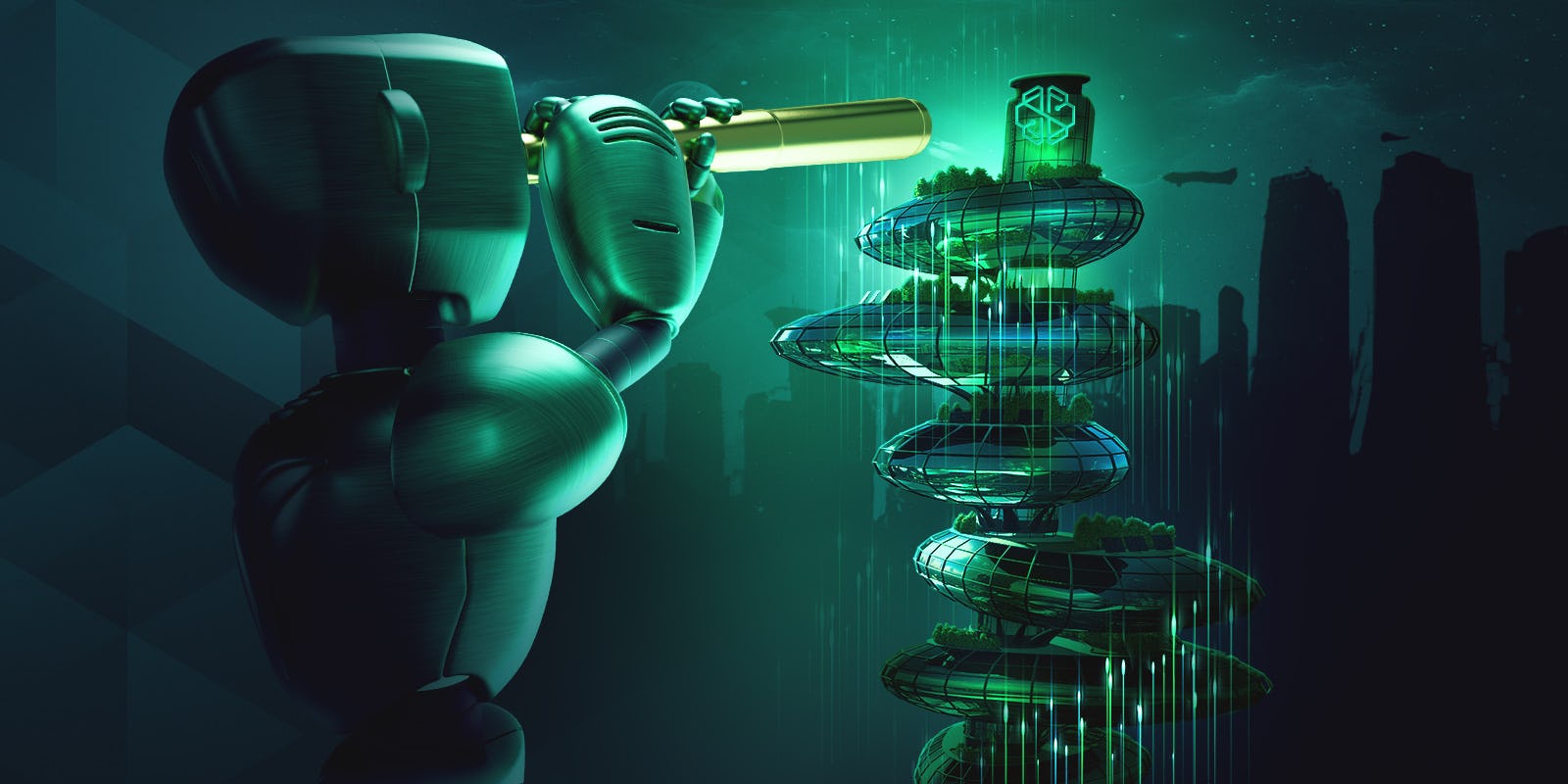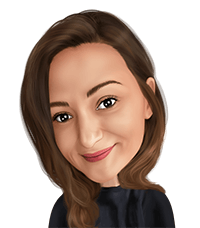 Jami Sabety-Javid
Senior Growth Marketing Manager
The CHSB Yield 2.0 has come to a close. For the latest updates, please refer to this page. Thank you for your participation!
SwissBorg's 5th anniversary is around the corner, and it's time to reflect on what has been built so far and the very bullish road ahead! SwissBorg's founding story is tale-as-old-as-time: two dudes in their early 30s, exhausted by the barriers of working in finance, took a chance with an idea and set off on a mission to make crypto wealth management accessible to all. Almost 5 years later, over 250 team members are dedicated to bringing this idea to life for over 700K users of the SwissBorg app. 
The main pillar of our success has been the strength and dedication of our beloved community members. At SwissBorg, we make it our daily mission to have a community-first mindset. So much so that we avoid using the term "app-user" "client" or "customer" internally, to instil community-centricity in the team. For us, the app user is a community member, not a customer. 
As the tech industry shifts from Web2 to decentralised Web3 where data is owned by individuals, people will have more freedom to choose where they belong. The decentralised internet of the future will be run by and for communities. To this future our doors are open. We want to foster a sense of belonging for anyone who wants to take ownership of their wealth and help build the future of finance. 
SwissBorg's 7 Layers 
For the past 5 years, we've been building and growing with the ever-changing and increasing demands of the blockchain and crypto industry. Many lessons have been learned in the process of tangibly achieving our goal of mass adoption of crypto wealth management. Today, we welcome and are ready for the future with what we see as the seven layers that give SwissBorg a firm foothold in the ecosystem of the future. 
LAYER 1 - PAYMENTS AND SPENDING 
It all starts with layer 1 and our efforts to merge the best of the centralised and decentralised worlds. Traditional finance often imposes extremely high exchange fees, lengthy waiting periods, and burdensome bureaucracy. The SwissBorg app responds to these problems by providing a home for community members to manage their crypto wealth. SwissBorg community members can safely and legally buy, sell and exchange cryptocurrencies with 16 fiats including EUR, CHF and GBP. They can also access financial tools such as yield wallets, themed bundles and features such as Smart Send, Card Top Ups and more under development. 
Two features released this past year give our app a boost in the direction of user-friendliness and mass adoption. Smart Send enables our community members to send crypto around the world instantly - zero borders, zero fees, in a snap with a phone number to each other or someone they invite to the app. Complex wallet addresses and long waiting times are now a thing of the past. With Card Top Ups community members who use EUR, GBP, CHF, PLN and SEK currencies, can now fund their accounts using a debit or credit card to exchange from fiat to crypto in under 46 seconds. The next developments we are working on in this area include recurring deposits and DCA services, trigger orders, SwissBorg card and eventually on-chain and off-chain payments for a full decentralised experience. 
The mission for layer 1 is simple: leverage the convenient tools of traditional finance in the context of decentralised finance and Web3 practices. 
LAYER 2 -  SMART ENGINE & AUTOMATION 
Layer 2 is where we show the real power of our platform. SwissBorg's revolutionary Smart Engine makes it easy to invest like an expert. Connected to Binance, HitBTC, LMAX, Kraken and Bitfinex exchanges, it gives the best liquidity and rates in a matter of seconds. The Smart Engine automatically scans all 5 exchanges to implement trades at the best price. The Smart Engine enables our community of app users to access over 2,000 trading pairs, and the proprietary algorithms provide the best routes through 3 features: 5 exchanges, Forex algorithm integration with the 16 supported FIAT currencies, and the LP (long play) interactive broker. 
We recently launched another pioneering feature to help app users in managing their crypto wealth. The first-of-its-kind, Thematics or theme-based crypto-bundles was first opened to Premium tier members. One of the next steps for Layer 2 is Smart Thematics,  fully automated crypto bundles that buy digital assets in a smart way, rebalance based on algorithms and restructure opportunistically. 
Simplifying crypto is foundational to our mission of mass adoption.  Layer 2 aims to automate and streamline as many processes for the community of app users as possible.
LAYER 3 - SWISSBORG EARN
Imagine a world where you can choose the type of passive income you want to earn on your assets, know exactly where the yield comes from and understand the risk associated in full transparency. This brings us to layer 3. 
Layer 3 is where we make it our daily mission to optimise your crypto passive income experience. In crypto terms, Layer 3 is home to DeFi (decentralised finance) protocols, which power Web3 financial products and services. DeFi is an ecosystem of smart contracts that allow peer-to-peer access to financial services without reliance on intermediaries such as banks. 
At SwissBorg, we've evolved with the industry to provide the most up-to-date yield services. From the Smart Yield to CHSB Yield 2.0 program to SwissBorg Earn, which was launched in September 2022, we've strived to give our community members access to better yields. SwissBorg Earn makes tailored yielding available to suit individual risk appetites. 
SwissBorg Earn optimises DeFi investments and eliminates the extra steps the community member has to take to access one of the best and safest yield rates across XYZ tokens. It is a customisable yield wallet, where multiple DeFi strategies for your favourite assets are available in the palm of your hand. Our experts perform careful due diligence and risk assessment on every project so that the community member doesn't have to. 
Determining the strategy for high-yield cryptos, structured products, and real-world lending vaults are on our horizon, and the future for SwissBorg's Layer 3 is very bright!
LAYER 4 - THEMATICS
Layer 4 can't be more simple: you invest, and we do the rest. With just one tap, community members can invest in projects they believe in using theme-based crypto bundles. With SwissBorg Thematics community members (whether new to the scene or a seasoned crypto veteran) can diversify their portfolio based on their personal key interests with one tap. 
For our very first Thematic, the Web3 Thematics, our experts have researched and bundled the tokens that best represent Web3 projects as follows: DOT, SCRT, ETH, MATIC, ATOM, MINA, KSM, AVAX, NEAR, CELO, SOL, ADA, CHSB. It's no secret that Web3 is the future of the internet, and at SwissBorg, our goal is to be the gateway to Web3 investing.
Thematics is currently being rolled out to our community members, and with more themed bundles to come, we believe that this game-changing feature will make SwissBorg stand out in the market. 
LAYER 5 - SWISSBORG LAUNCHPAD 
Giving ownership to the community is in the DNA of SwissBorg. We began our journey with one of the most successful ICOs of 2017/2018 raising $52M among 24K individuals around the globe. We are excited to continue our journey by giving more opportunities for our community members to participate in the growth and development of SwissBorg and the crypto space at large. 
Access to the early phase of investments (launchpads) brings higher risk but also much higher rewards. That is why we enabled SwissBorg Ventures for investing in promising projects. We will continue to provide access to ownership for our community members with SwissBorg Crowdinvesting, IDO/Token Launchpad, Hybrid Equity/Token Launchpad, Premium Rewards for Staking and more.
LAYER 6 - TOKENISED ASSETS 
The future will be tokenised! This we firmly believe. From Stablecoins to Security tokens and NFTs to Real Estate and tokenised collectibles and intangible assets, SwissBorg has a robust plan to participate further in this thriving smart contract market. What are the advantages of tokenised vs. traditional assets? The main advantage of tokenisation is salability through space & time. Available to many, it allows the democratisation of tangible and intangible assets. Fair and open technology (decentralised blockchains) replaces bureaucracy and eliminates arbitrary entry barriers. In this way security and efficiency are improved inherently. This means access to fractional investment, better liquidity, and in a decade or so everything will be tokenised! The internet of things will usher into the tokenomics of things. 
LAYER 7 - SMART MANDATE 
Here is where we plan to provide the ultimate Web3 experience - bespoke & purposeful investment mandates. Smart mandates offer the right investment strategy for the user to help them achieve their financial objectives in a given time with a risk level that is adapted to them. Depending on their risk tolerance investors have different portfolios.
Using groundbreaking AI modelling tools, SwissBorg aims to aggregate private financial identity with macroeconomic conjuncture data & industry trends to put forward unique investment strategies tailored to each community member. We bring personal data intelligence and purpose to the future of investing. 
All in all
As we "buidl" (build) SwissBorg, prioritising our community of app users, we know that we are uniquely well-positioned to take on the future. We see ourselves as the wealth management app of Web3. The future of the internet had a market value of $1.36 billion in 2021 and is rapidly expanding. A $13Trillion market for tokenised assets is predicted for 2030. As early adopters of crypto, we want to empower our community to take full advantage of this new frontier.