SwissBorg Ventures invests in LimeWire digital collectibles platform in a $10.4M funding round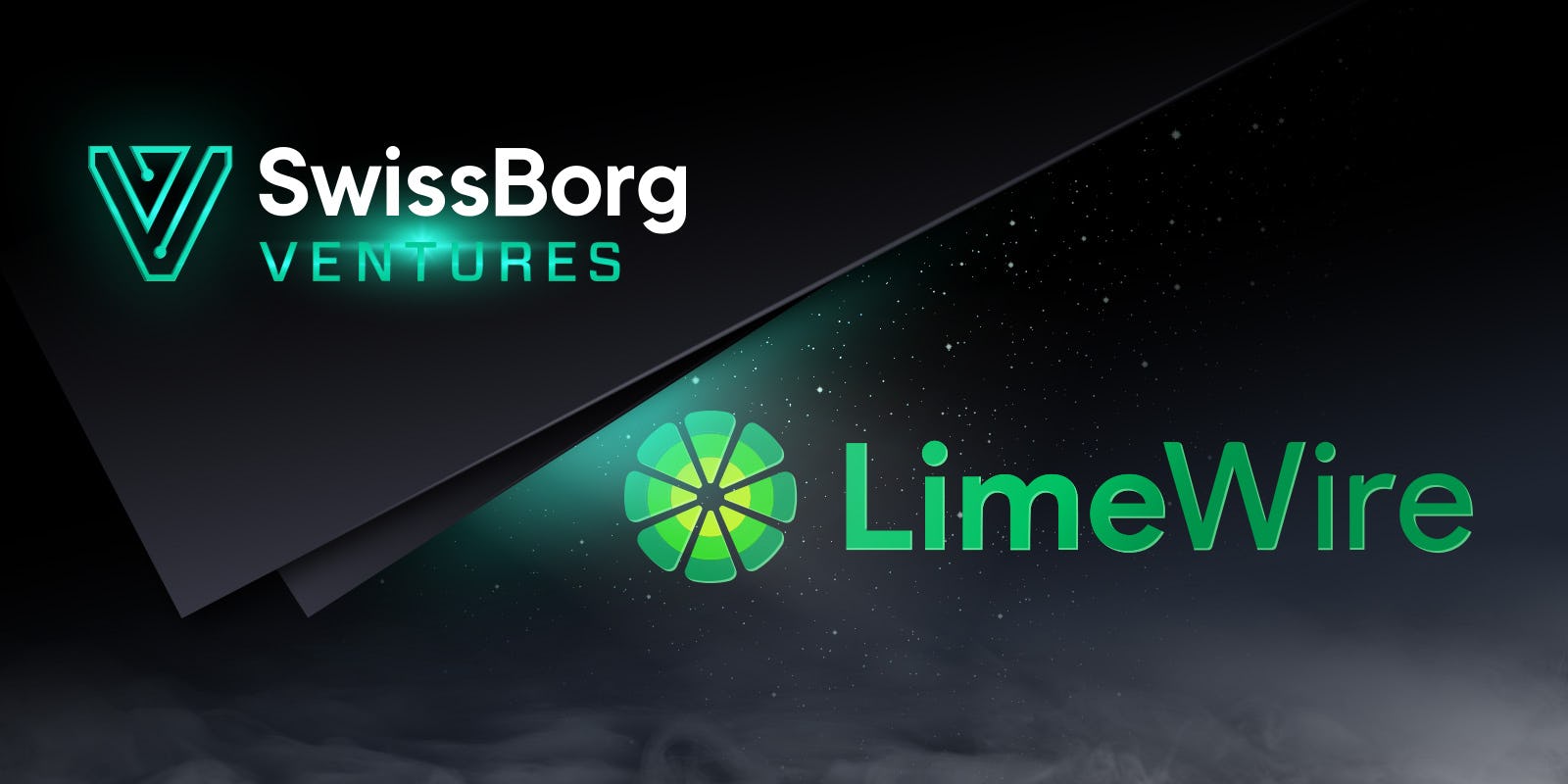 Shane Kehoe
Managing Partner SwissBorg Ventures
SwissBorg Ventures are delighted to announce that we have invested in the private funding round of LimeWire together with Kraken Ventures, Arrington Capital, GSR,  Crypto.com Capital, CMCC Global, Hivemind, Hard Yaka, Red Beard Ventures, FiveT Fintech, Deeptech Ventures, 720Mau5 (deadmau5) and DAO Jones (Steve Aoki).
The team behind the LimeWire resurrection, which is currently based across Vienna, London and Berlin, says the platform will initially focus on music-linked NFTs. Its new iteration will allow fans and artists to create, buy and trade digital collectables without the current technical hurdles of the NFT landscape.
Marcus Feistl, LimeWire COO said: "Swissborg Ventures immediately demonstrated they are engaged and passionate about the web3 music and entertainment space. As next door neighbours with similar communities, we're excited to be working together on bringing digital collectibles to the mainstream."
LimeWire aims to bring digital collectibles to everyone, no matter their budget or level of tech-savviness, and at SwissBorg Ventures we are very much aligned with this.
The LimeWire digital collectibles marketplace is set to launch in the coming months. The proceeds from the fundraise will be used to build strong connections within the crypto and music industry and to grow the team, extend partnerships, support artists, and curate high-quality content on the LimeWire platform.
A public sale of LimeWire (LMWR) tokens will take place later in the year. Holders will be able to participate in a token reward program, reduce their trading fees on the platform, and gain access to exclusive community perks and regular LimeWire events. Further down the line, holders will also start playing a fundamental role in deciding which up-and-coming artists are supported by LimeWire and featured on the marketplace.
Shane Kehoe, SwissBorg Ventures Managing Partner, commented, 'We see the immense growth potential of the music NFTs in 2022 and beyond. At SwissBorg Ventures we remain passionate to the core and laser focused on the digitisation of culture focusing on Music, Art and Fashion in a Web 3.0 world.
'LimeWire is the latest strategically aligned investment we have made at SwissBorg Ventures and we are excited to work closely with the team and introduce our 650,000 growing SwissBorg community to the LimeWire Platform.
'We believe that, for Web 3.0 to really matter it requires mass consumer adoption at scale, the ability to create, buy and trade NFT collectibles with ease and LimeWire is uniquely positioned to make such scale possible and to benefit the community and artists empowered by the Web 3.0 technology.
'We are excited and honoured to be playing a small part in the LimeWire mission.'
About SwissBorg Ventures
SwissBorg Ventures are passionate to the core about blockchain technology and are on a mission to democratise venture capital. We will be investing on behalf of SwissBorg and our community in the most promising early-stage blockchain projects that strategically align with our core values.
One of our goals at SwissBorg Ventures is to facilitate access to investments we make for our loyal CHSB token holders. As a result, enabling community members to get a chance to buy into early-stage investments alongside SwissBorg Ventures and even before some of the most prominent Venture Capital firms on the planet.