SwissBorg launches EURt Smart Yield wallet!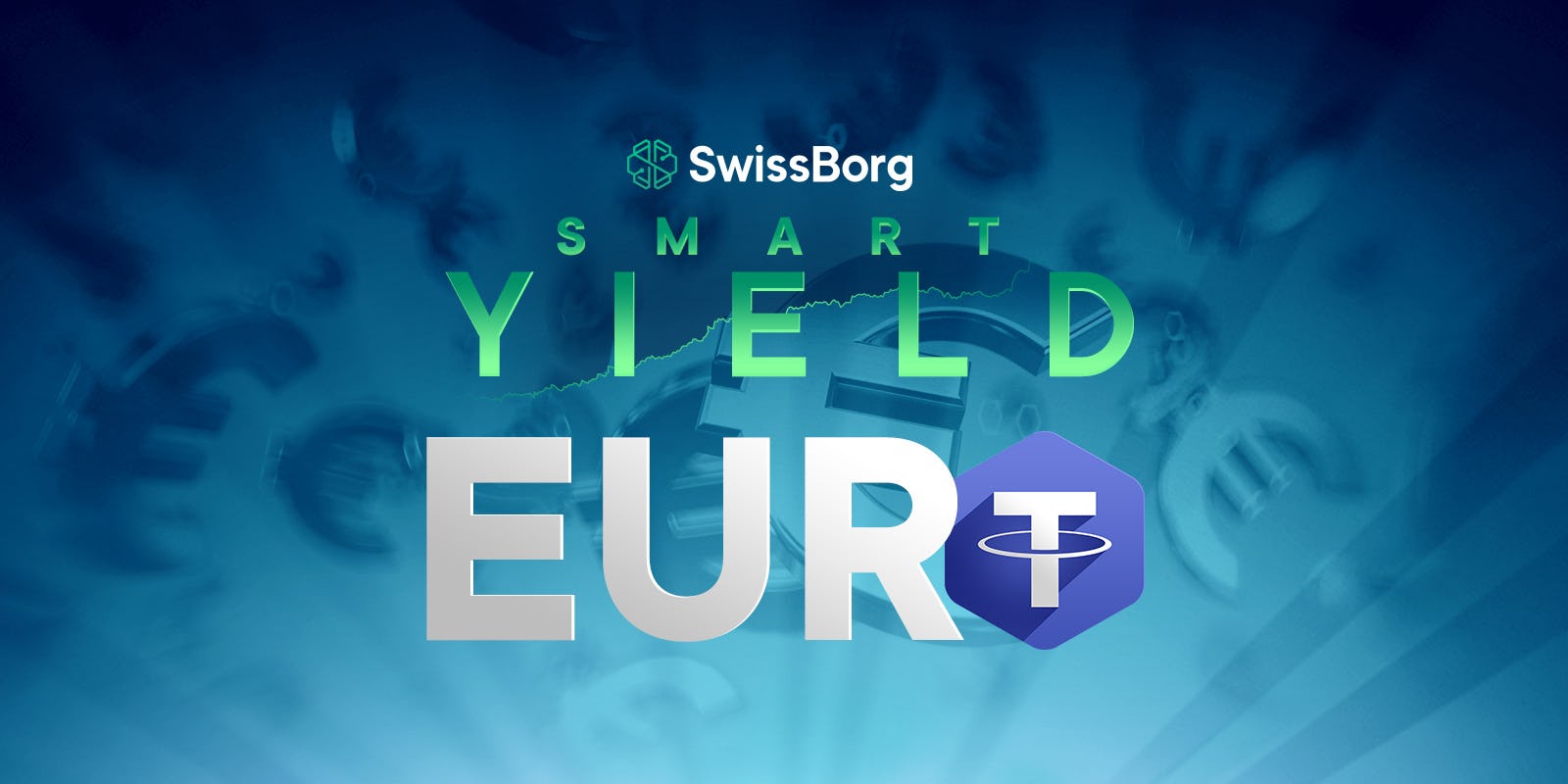 We are very happy to announce the long-awaited listing of our first Euro stablecoin: EURt. 
Pegged against the Euro, EURt was created by Tether which also operates USDT. Tether, which belongs to Bitfinex exchange, acts as a platform for stablecoins with prices linked to major fiat currencies.
Stablecoins provide our app users with ways to protect their assets against crypto market volatility as well as national currency fluctuations. As a European company with most of our community located in Europe, EURt is especially important for us to support. It will provide a hedge against USD to EUR currency risk and be an easier bridge between fiat and crypto for our app users. 
With SwissBorg, investors can now exchange EURt with 23 cryptocurrencies and 16 fiats.
Beyond the listing, we are also offering a yield on EURt! From October 14th, our users can start generating a yield on this stablecoin. With our Smart Yield wallet, holders benefit from daily compounding, a strategy optimiser that prioritises crypto asset protection, and a static Safety Net of $11m in CHSB. App users can also boost their yield by choosing one of our Premium accounts. 
We are proud to bring more innovation into the SwissBorg app with EURt. With innovation can come unpredictability, and as EURt is a smaller token, please note that lower liquidity can bring fluctuations in price and a smaller pool can create more volatile yield rates.
Please note: To protect our users against slippage costs that can impact their transactions, at the launch of the listing, users will be limited to € 5K per exchange. Should you wish to exchange more than that amount you can perform it in several exchanges.