Earn crypto your way with SwissBorg Earn
Investors aren't one-size-fits-all, so why is your yield? Generate the right yield for you with SwissBorg Earn.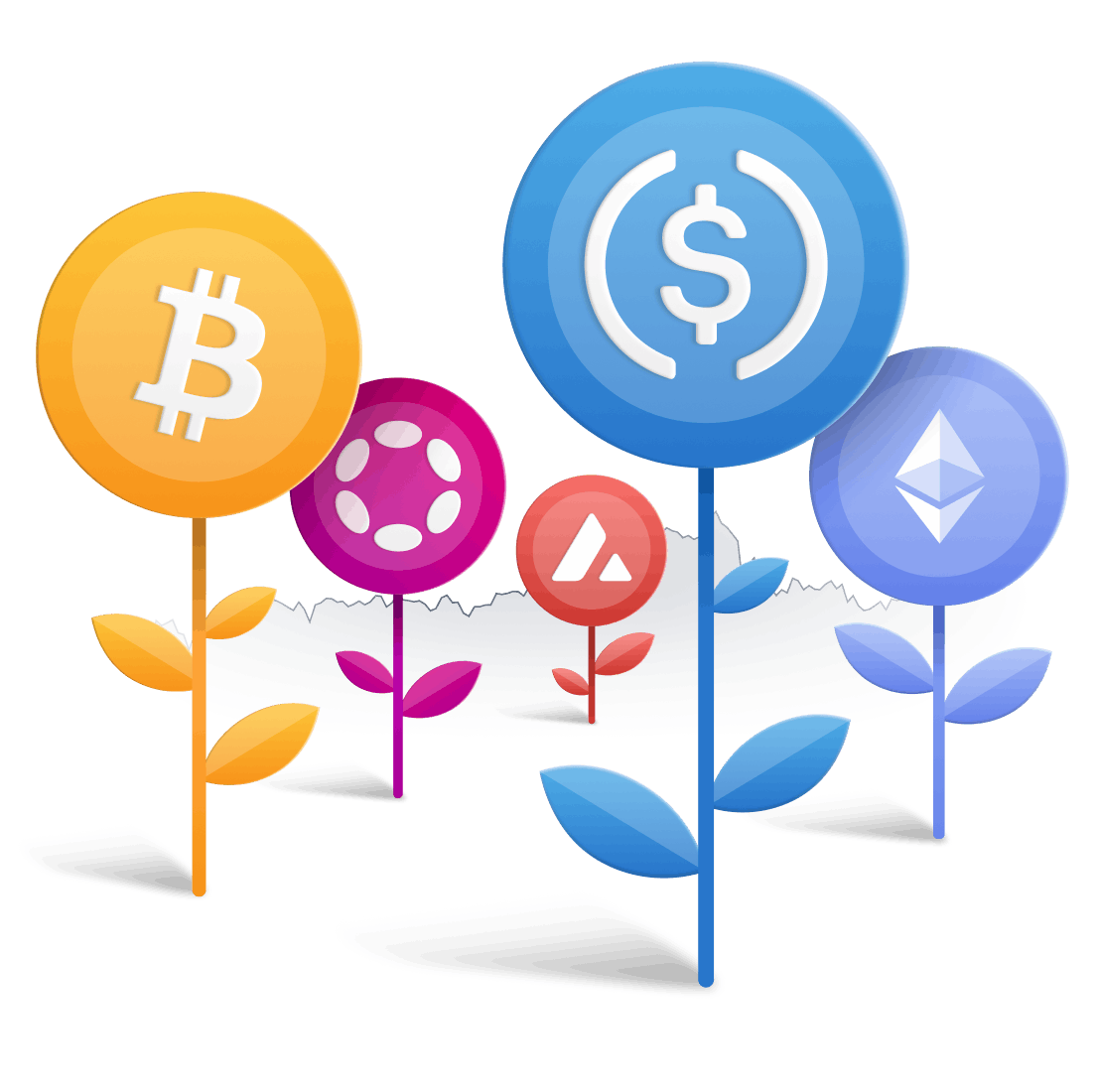 The SwissBorg app makes it easy for you to earn a yield every day.
Everything you need to customise your yield
Flexible investing options
Choose a range of yielding strategies for each token, all in one app
Tailor investments to your profile
Choose your risk and yield level, and split funds between strategies for the ultimate custom  strategy
Limit your exposure
SwissBorg Earn reduces risk by only offering access to established DeFi protocols
The simple way to manage your risk appetite
Every strategy for every crypto asset has a Cyborg mood (Core, Adventurous, Brave) that grades its risks so you can make smart investing decisions.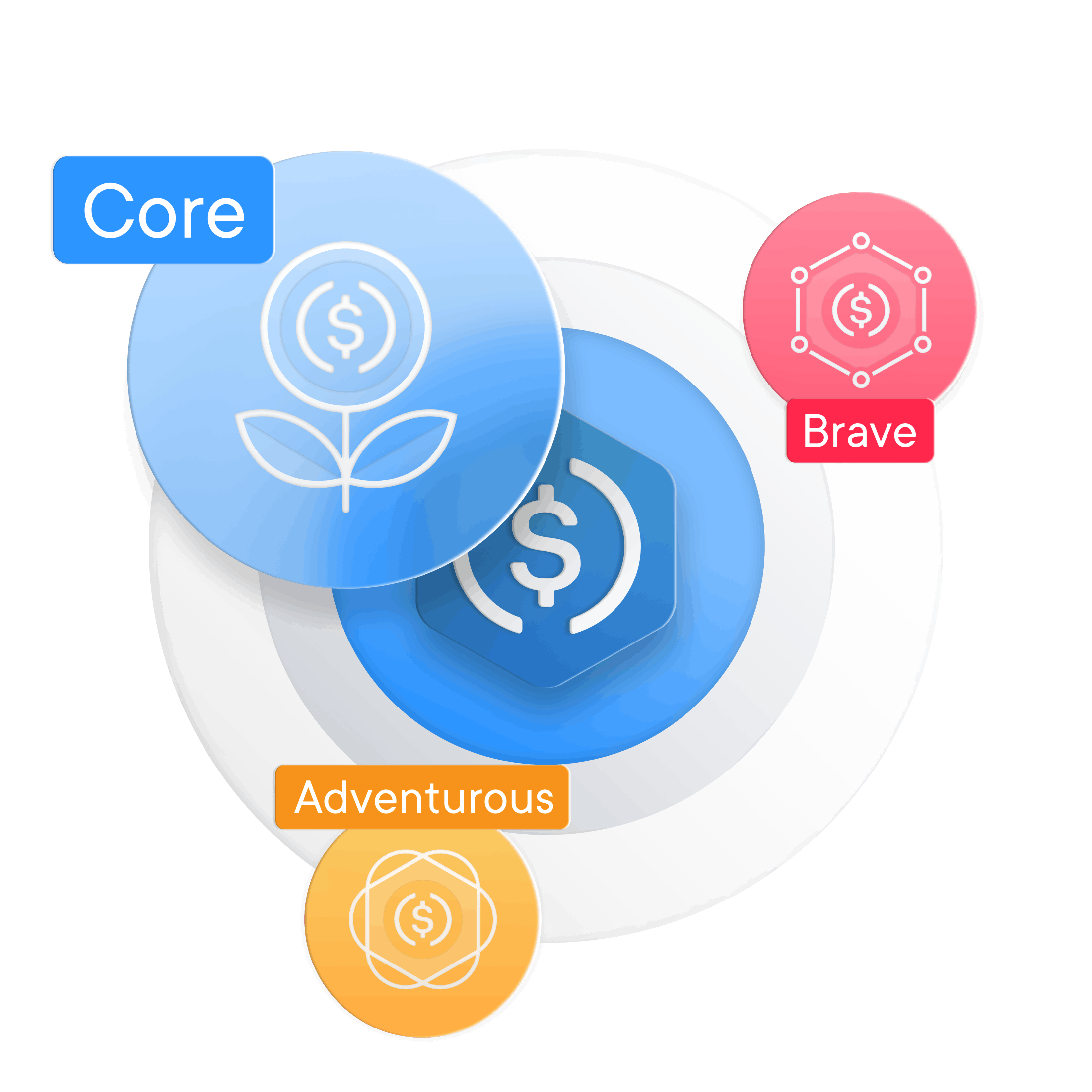 See your potential earnings at a glance
Investing isn't just about managing risk, though - it's about balancing risk and returns. SwissBorg Earn makes this simple with estimated annual yields visible at a glance.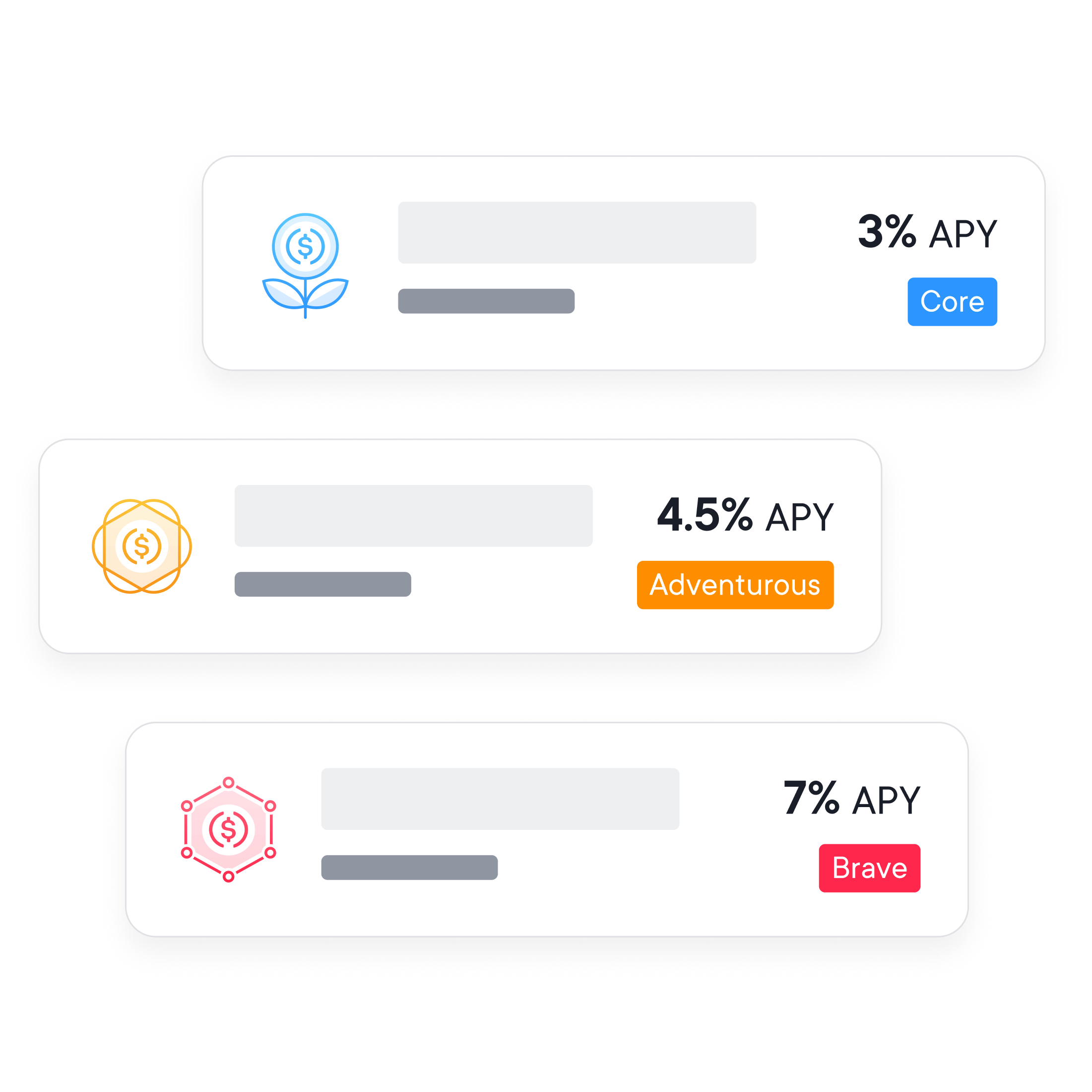 Enter a new world of investing options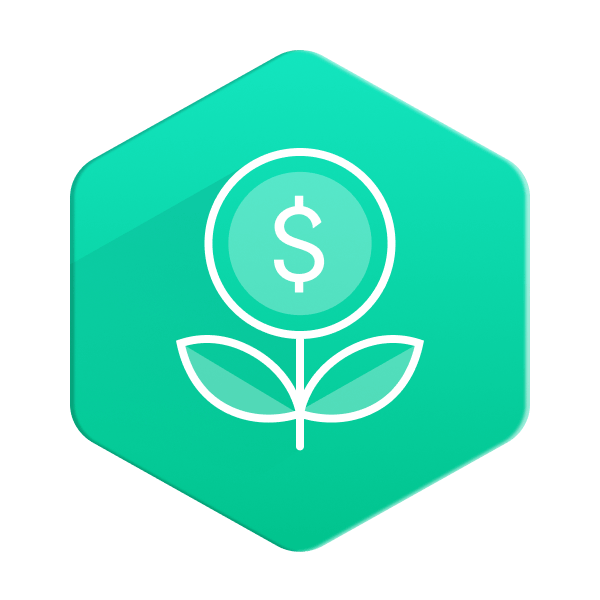 Slow and steady
Choose a low-risk, low-yield strategy to protect and grow your wealth over time.
View Smart Yield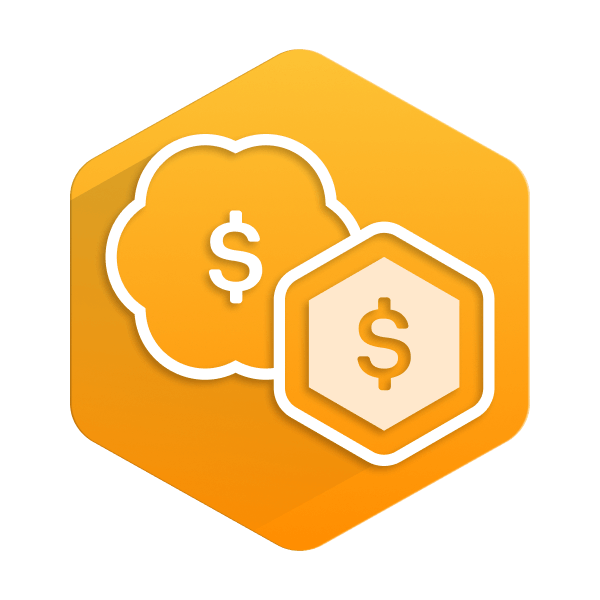 The wild ride
Ride market volatility when yields are high, choosing Brave options with higher potential yields.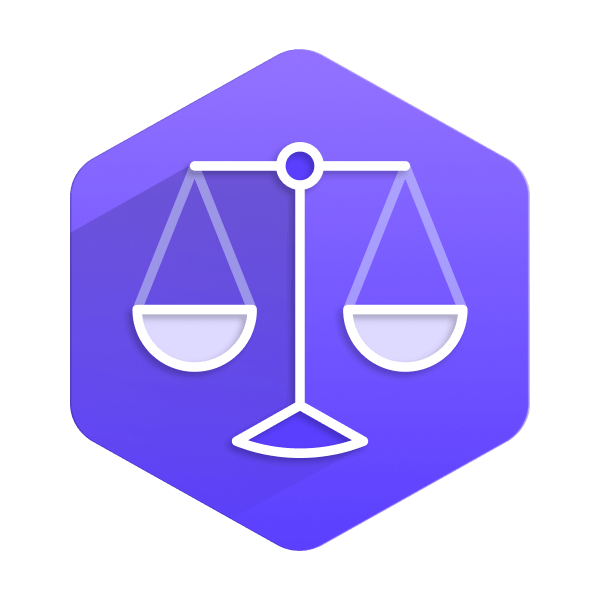 Balance your risk and return
Devote a small amount of your portfolio (5-10%) to Brave and save the rest for Core strategies to benefit from both worlds
Note that these are just options, and do not constitute financial advice.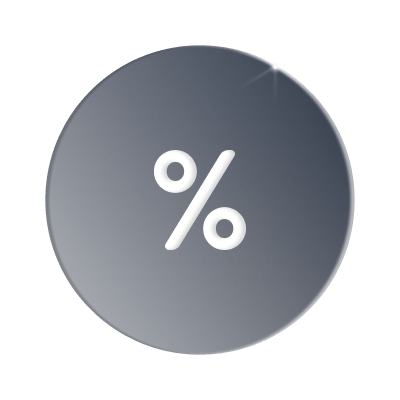 Not yielding yet?
If you aren't already yielding in the SwissBorg app, what's stopping you? Start earning on your cryptos today with SwissBorg's Smart Yield program.
FAQ
How is SwissBorg Earn different from Smart Yield?
While Smart Yield is a great product, its main challenge is that it's a one-size-fits-all approach. Every investor has access to the same level of risk and the same level of yield, regardless of their risk profile and investing preferences.
With SwissBorg Earn, instead of being offered one yielding option per asset, you will be able to choose from multiple strategies based on their risk level and projected yield.
How will I know the risk level of different strategies?
There will be a Cyborg mood score for every strategy, with ratings ranging from Core (low risk) to Brave (high risk). These risk ratings are based on both the crypto asset you are investing in as well as the protocol the strategy you choose will give access to.
Where can I learn more about different yielding strategies?
Each strategy has a 'Learn more' section where you can learn more about the protocol generating your yield.
Are the low-risk yielding strategies safe?
Every investment involves risk, and this should be taken into consideration before investing any funds. However, the Cyborg mood ratings indicate the level of risk compared to other strategies for generating crypto yields.
Is there a minimum investment period?
Most strategies only have a 24-hour lock-in period. Certain strategies might require you to lock your crypto for a longer period of time, though. If this is the case, it will be indicated in the app.