CHSB's New Utility: Yield Boosting!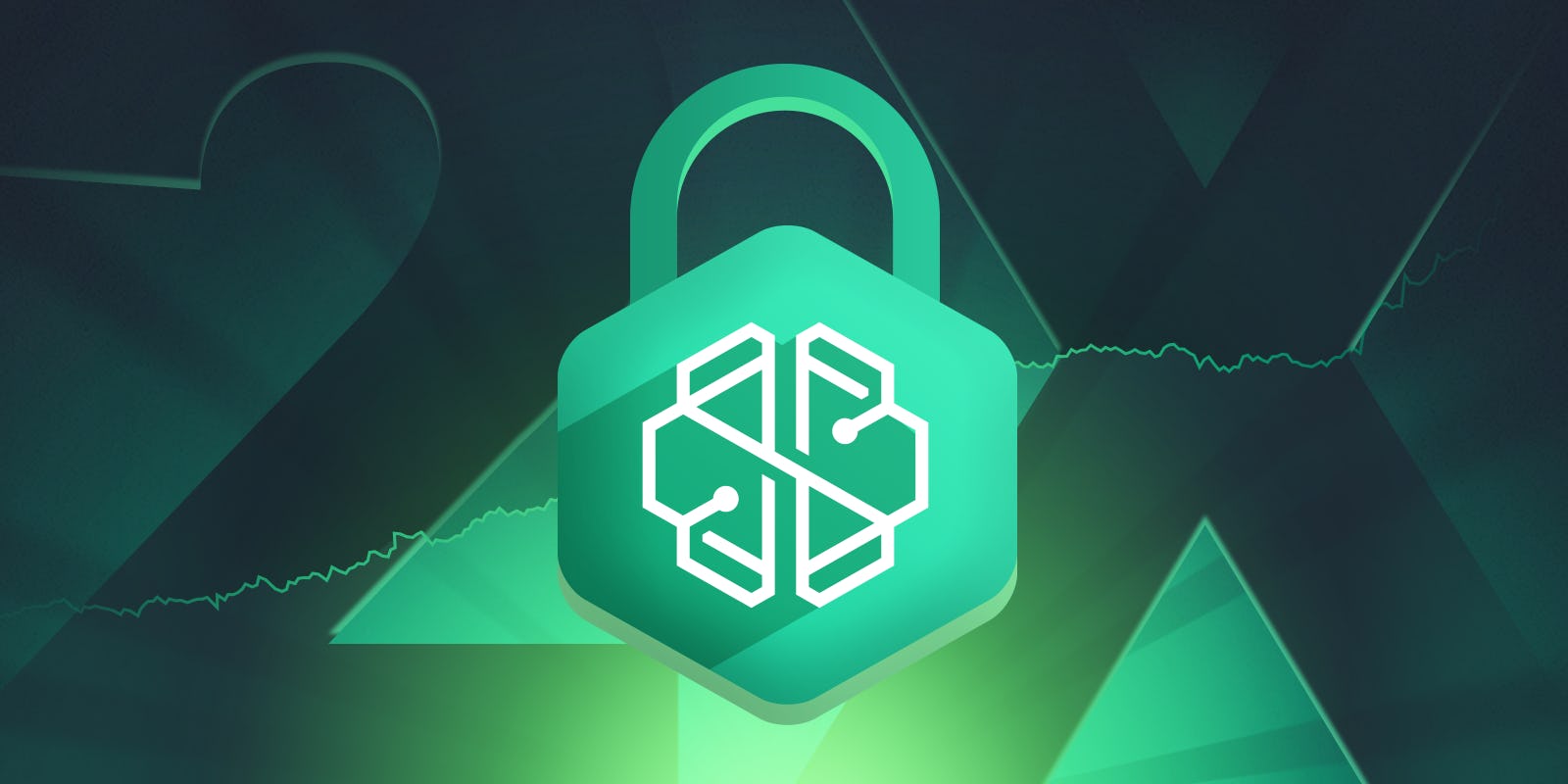 Alexander Fazel
Chief Partnership Officer
The CHSB Yield 2.0 has come to a close. For the latest updates, please refer to this page. Thank you for your participation!
As many of you know, at SwissBorg we are constantly looking for ways to provide our community with more and more value, time and time again. Well the good news is, our CHSB token, the heart of our ecosystem, is about to launch a new Yield Boosting utility. If you already have a Premium account on our beloved Wealth App, this will allow you to double your earnings! Nice, right?
If you're a fellow crypto enthusiast, you'll know that yield farming has been one of the most exciting trends throughout the summer of 2020. The new CHSB utility will make the most of this excitement by giving our Premium members even more benefits in the coming launch of our new Smart Yield account.
Adding more benefits to our Membership utility
The Yield Boosting utility is the new advantage of our token's Membership utility. You can access this utility by staking CHSB in the Wealth App to get a Premium account.
We prefer to refer to memberships rather than staking, because our community is at the core of our identity. We don't just see our role as making crypto exchanging and investing accessible and fair (though this is a big part of what we do) - we see our role as uniting a tribe of believers in the future of finance. By creating a Membership Utility, we can reward those who stake the CHSB token and build a long-lasting relationship.
We can see the benefits of Memberships in Amazon Prime. In the US, 59% of Amazon's customers have an Amazon Prime Membership, because their membership provides great value. 
At SwissBorg, we share the same goal. Currently 3.2% of the community members using the Wealth App have staked CHSB to become Premium members. Our goal is to continually improve our services and add to the benefits of our Premium accounts until the majority of our community chooses to go Premium.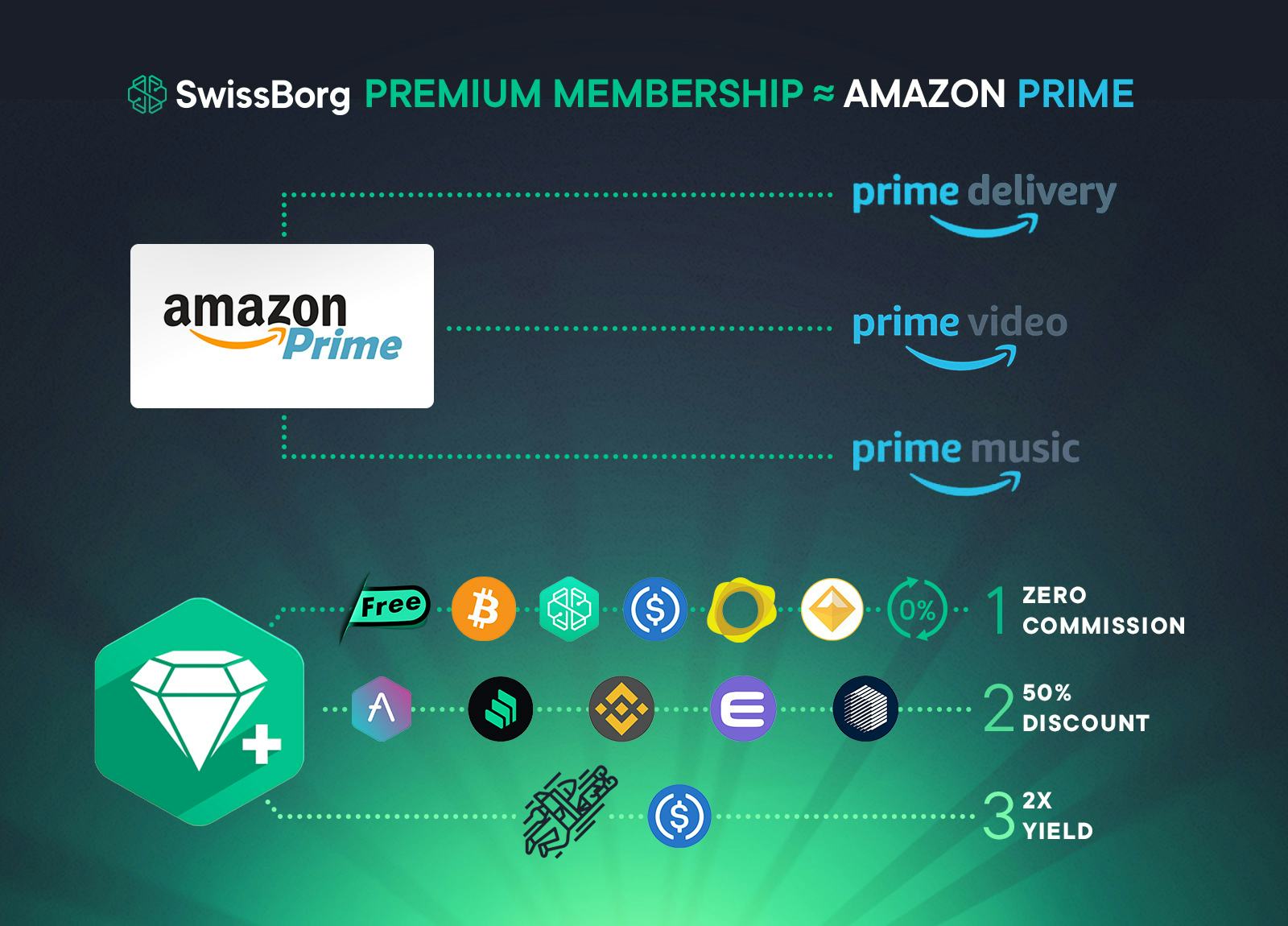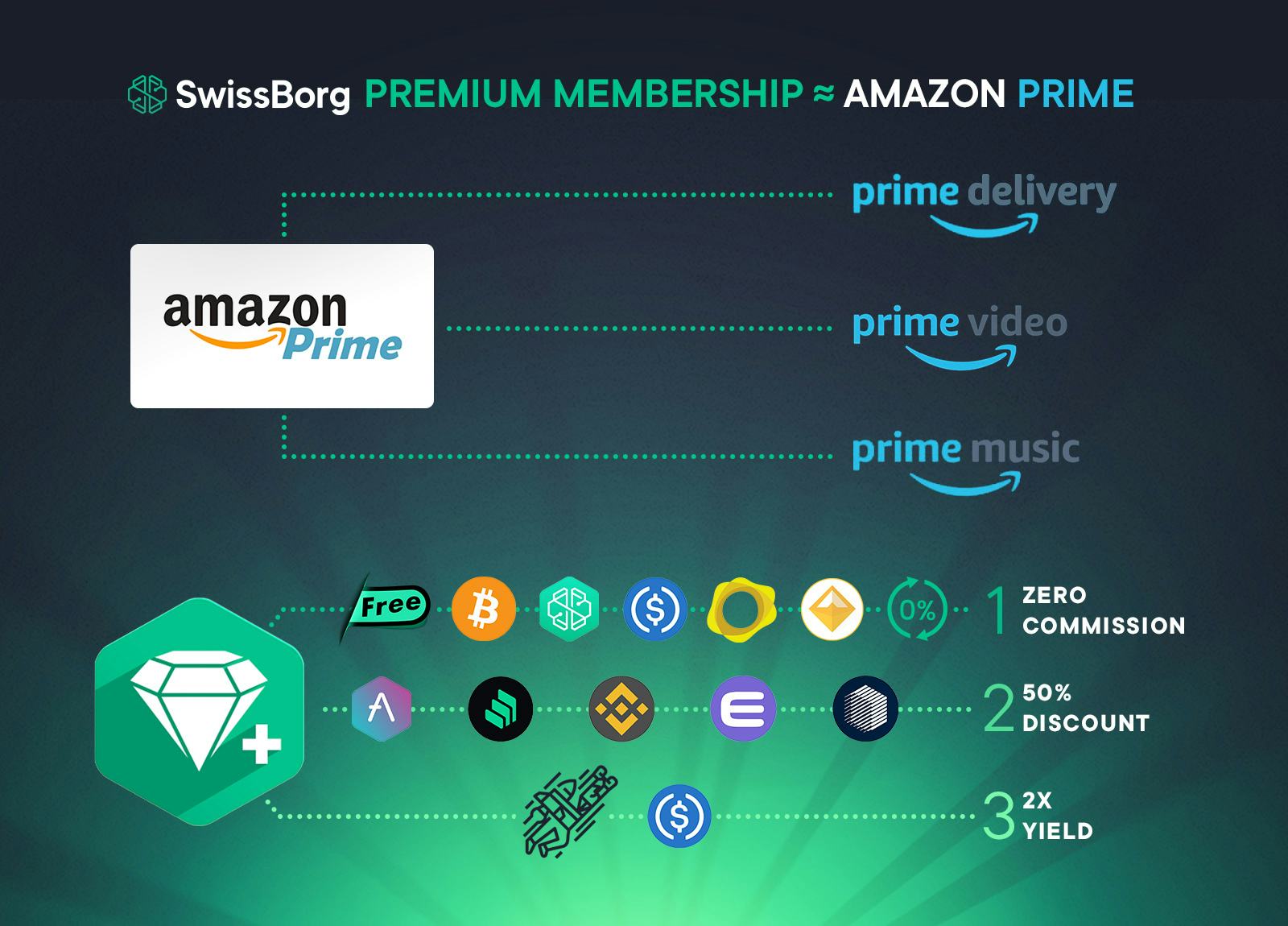 The more Premium memberships grow, the more scarce CHSB will become. Falling supply and increasing demand will ultimately lead to an increase in value, which then benefits all CHSB token holders. 
How CHSB stacks up
The CHSB token has entered the list of top performers in 2020. SwissBorg launched one of the world's best execution platforms, connecting four crypto exchanges and one Forex exchange with 18 fiat on and off ramps. Compared to other tokens, the discount utility is more valuable than BNB and CRO as it offers REAL zero commission trading for BTC, stablecoins and gold, PLUS 50% off all other tokens.
Our Smart Yield account will therefore be the first automated and optimised product combining yield farming, DeFi lending and market making.  
By staking CHSB tokens and becoming a Premium member, you will earn double the yield of standard members. For example, if our Smart Yield generates 10% p.a., then premium members will earn 20% p.a.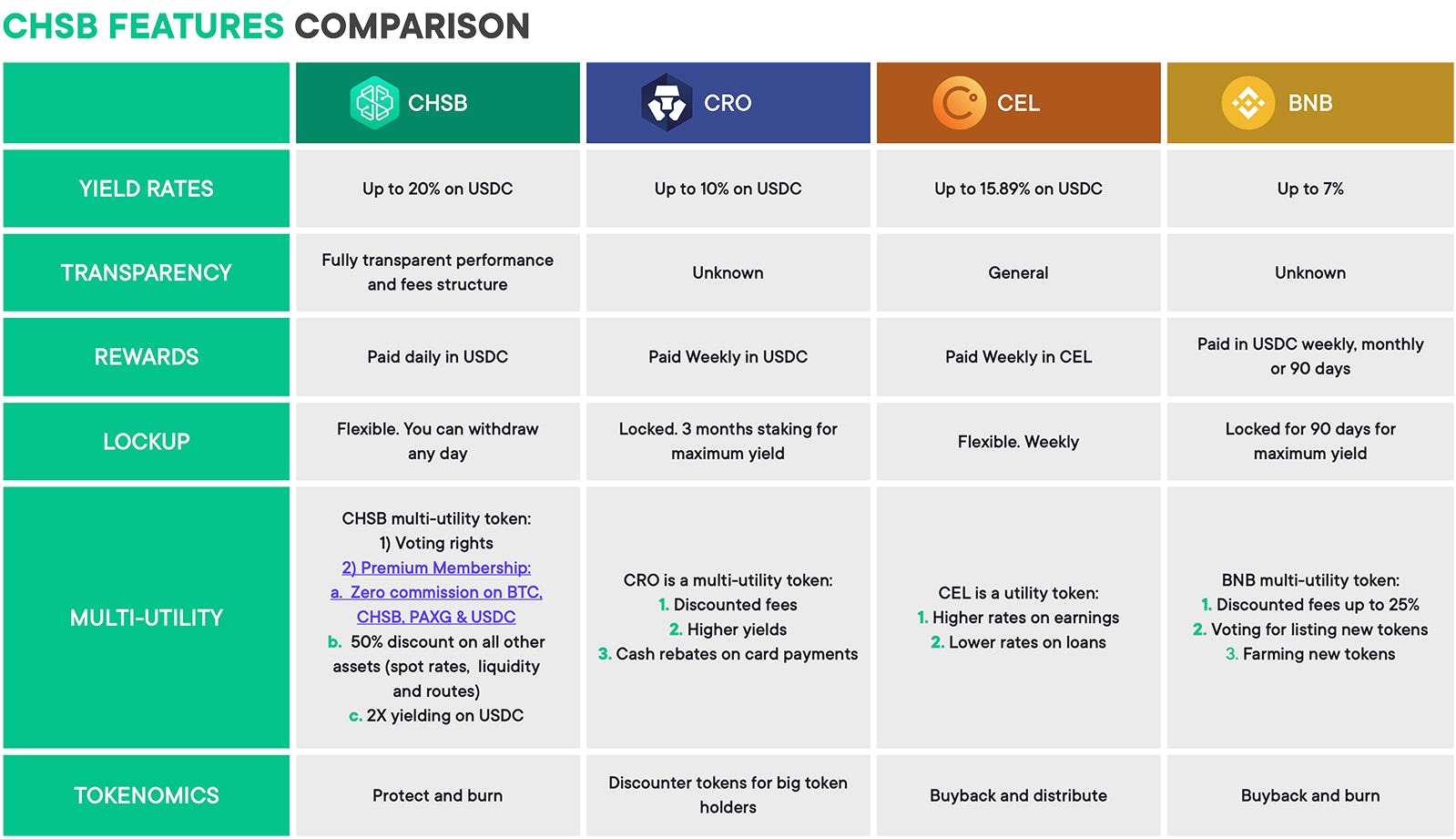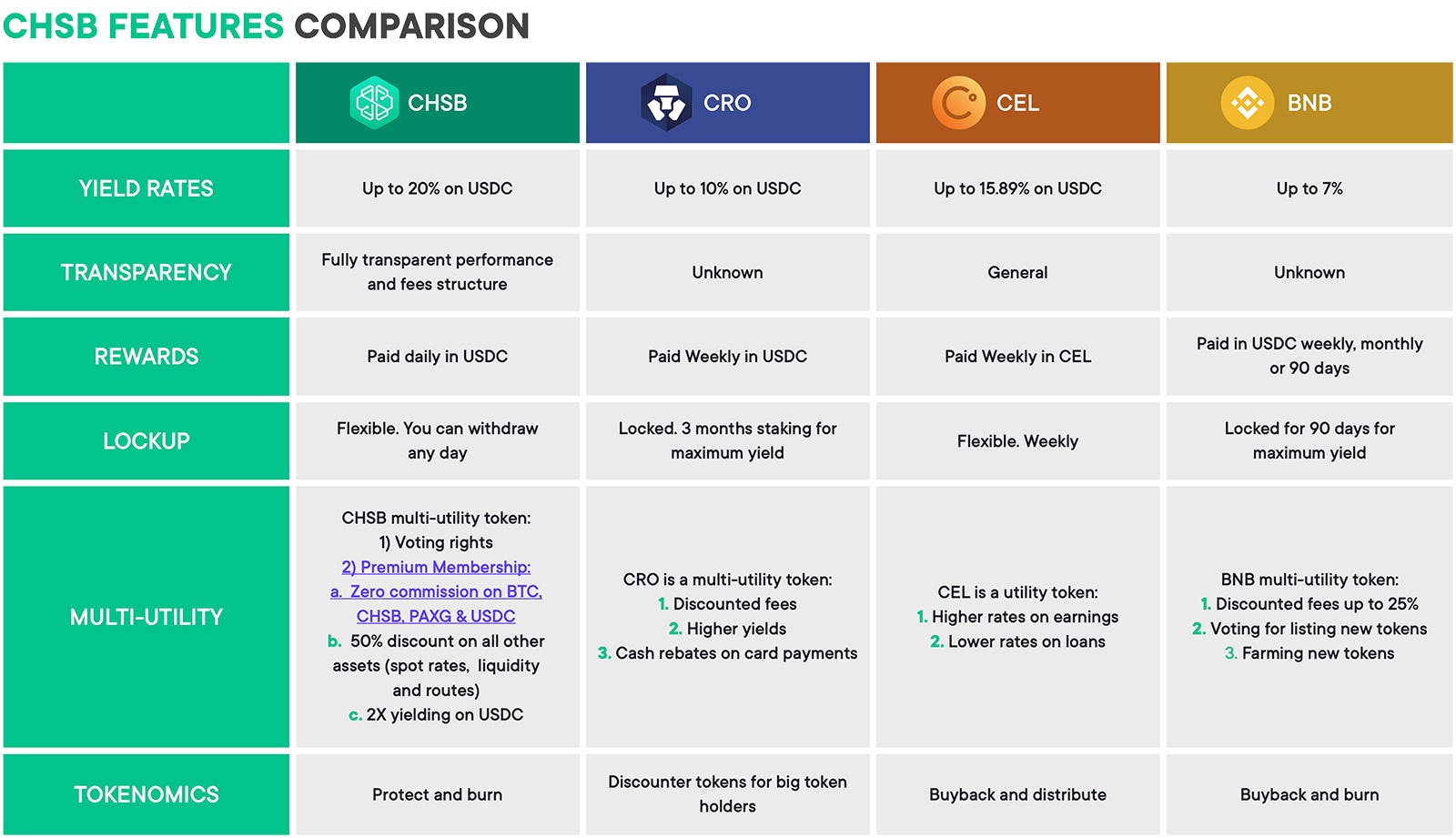 The combination of zero/discounted commissions, the Yield Boost utility and the protect and burn mechanism elevates CHSB to the level of the best performing tokens available, such as BNB and CRO. The CHSB token market cap is still a drop in the ocean relative to these behemoths, and for these reasons, we can wholeheartedly say the future is bright!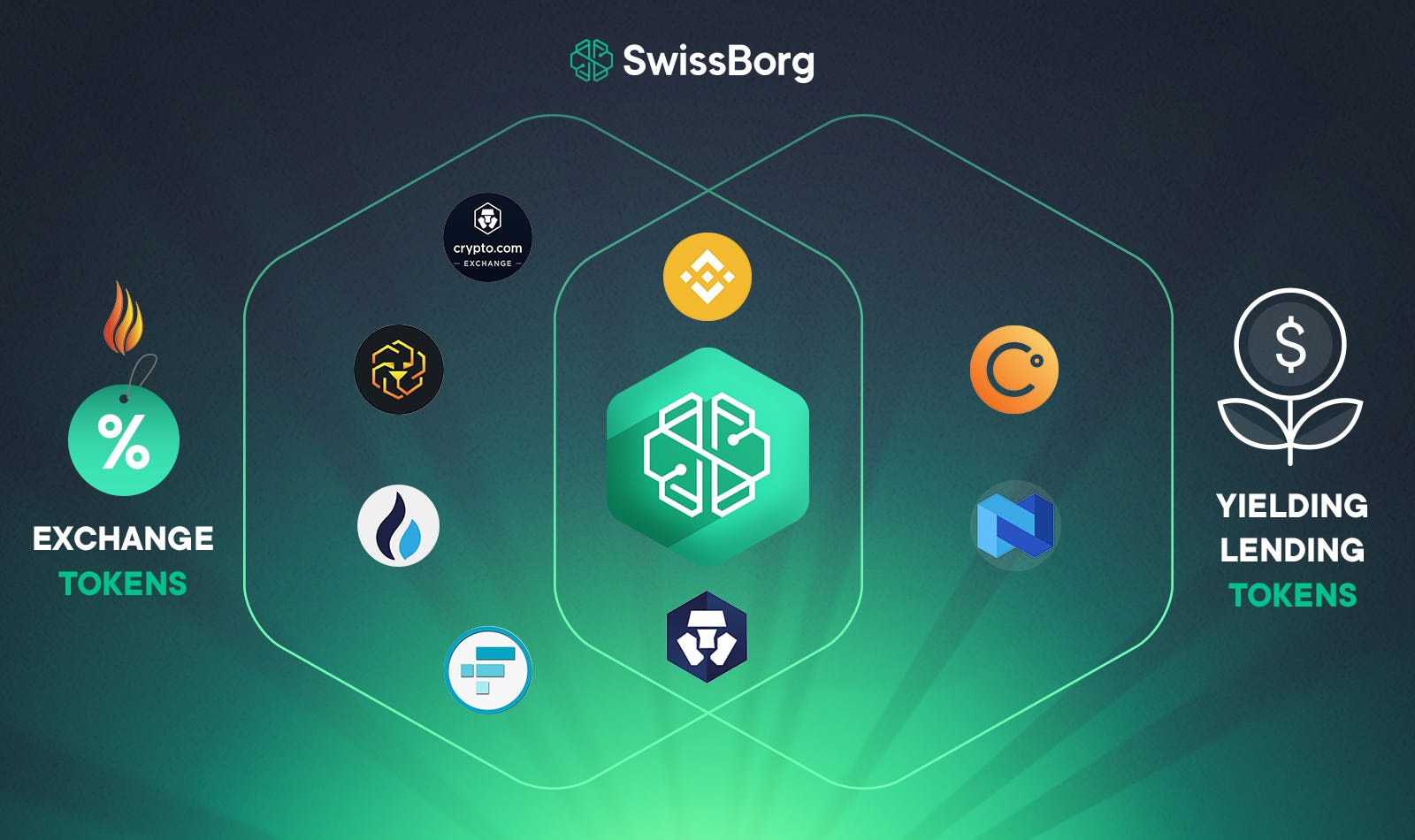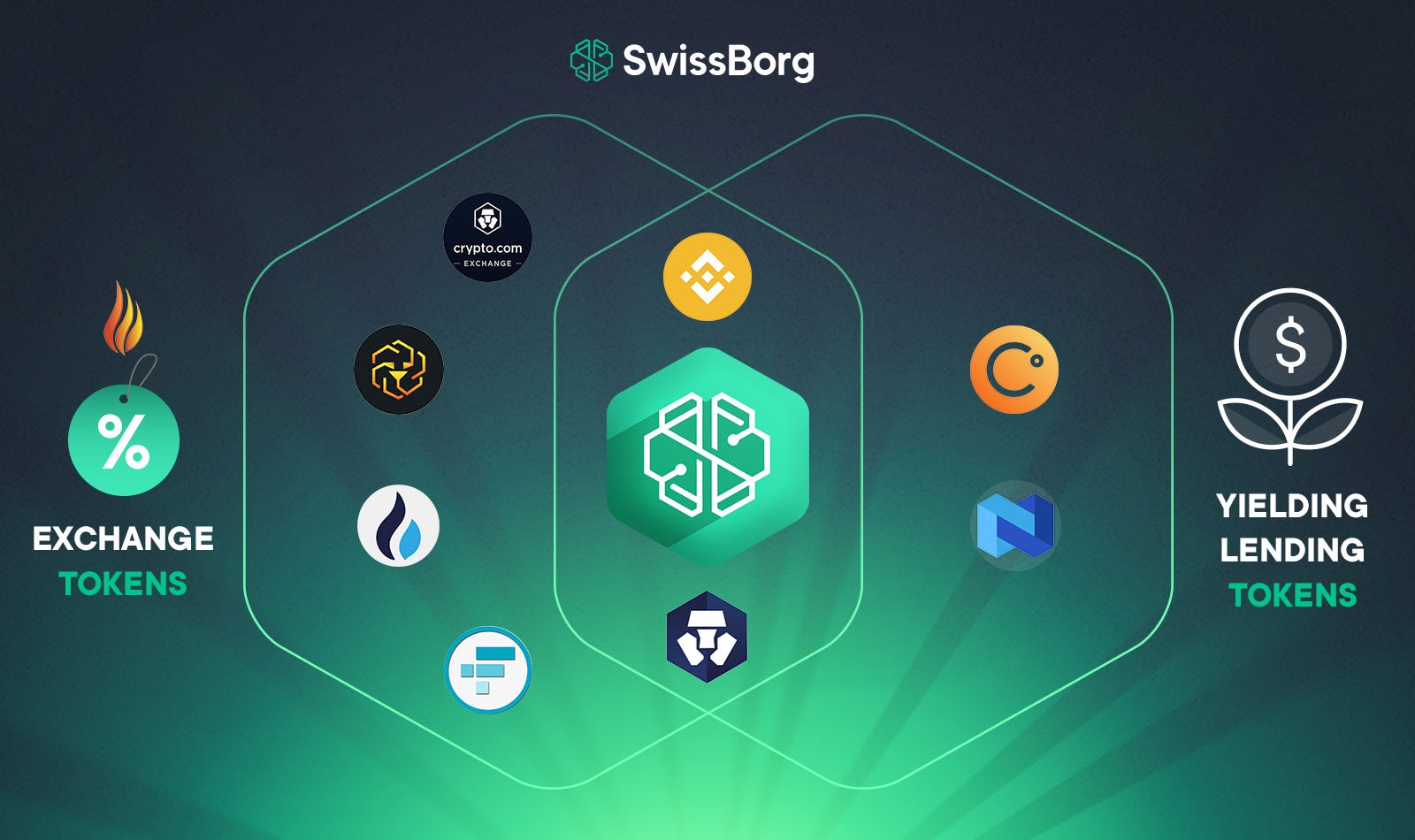 When can you take advantage of the new utility?
The Yield Boosting utility will be available as soon as our Smart Yield account launches - Sign up to be notified as soon as we launch!
How to go Premium?
While we eagerly anticipate the launch of the Smart Yield account, go Premium today and be ready to 2X your yields before the Smart Yield account goes live and benefit immediately from fees as low as 0% on exchanges on BTC, CHSB and stablecoins.
To go Premium, stake 50,000 CHSB in the Wealth App today!
Go Premium Now